A Collection of 33 Simple One-Pot-Wonder Meals
I love to cook! But I am also a wife, a homeschooling Mom to three young children, a homemaker, and a blogger. Time is not something I have a lot of (who's with me)! So when it comes to meal prep...I am all about meals with simple, healthy, and frugal ingredients!
My solution = One-Pot-Wonder Meals
Meal planning is vital to my success; as is finding ways to use leftovers, buying in bulk, and purchasing fresh local foods. The one-pot-wonder is where it all comes together!
I have prepared a month's long list of seasonal meals I am planning to make and I want to share it with you!
33 Simple One-Pot-Wonder Meals
Breakfast
ABC Frittata (Apple, Bacon, Cheddar)
Egg Drop Breakfast
Baked Soaked Oatmeal
Easy Crock Pot Applesauce
Lunch
Spinach Mushroom Feta Crustless Quiche
Easy Cheesy Zucchini Bake
Peanut Butter Popcorn
Baked Beans
Mushroom, Chicken and Leek Pot Pie
Supper Made Easy
Arroz con Pollo
White Pizza with Shrimp on Naan
Tangy Pork and Sweet Potatoes
Meals with Pasta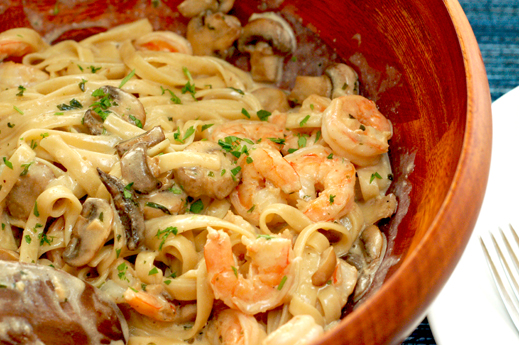 Creamy Shrimp and Mushroom Pasta
Easy Crock Pot Lasagna
Baked Cheesy Chicken Penne
Slow Cooker Marinara
Beans
Sweet and Sour Lentils
Good Old-Fashioned Pinto Beans
Beer-Baked White Beans
Tomato Lentil Curry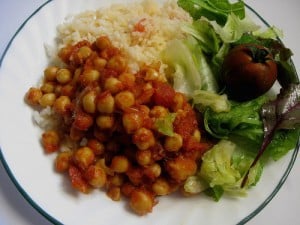 Chickpeas Stewed in Tomatoes
Mediterranean Bean Salad
Black-Eyed Pea Casserole
Lentil Gratin
Soups
Taco Soup
Sausage and Kale Soup
Black Bean Soup
Kale and Potato Stew
Quick Vegetable and Navy Bean Stew
Vegetable Bean Soup with Spinach
Lentil and Rice Stew
Chicken and Chickpea Stew
Healing Quinoa Cabbage Soup
Do you have a favorite one-pot-wonder meal? Share it, or a link to it, in the comment section!
Pin It
See this post and a host of others like it here:
Fight Back Friday
,
Frugal Fridays
,
SNS111
,
Weekend Bloggy Reading
,
Show and Tell
,
Get Schooled
,
Nifty Thrifty Sunday
,
Sunday Night Soup Night
,
Monday Mania
,
Homestead Barn Hop
,
Made By You
,
Just Something I Whipped Up
,
Melt In Your Mouth
,
Savvy HomeMade Monday
,
Mangia Monday
,
More The Merrier
,
Inspire Me Monday
,
Cure for the Common Monday
,
Make Something Monday
,
Calling All Crafter
,
Tip Me Tuesday
,
Make Your Own
,
New Nostalgia
,
Handmade Tuesday
,
Traditional Tuesday
,
Teach Me Tuesday
,
Frugal Tuesday Tip
,
Terrific Under Ten
,
Tasty Tuesday
,
Tempt My Tummy
,
Real Food Wednesday
,
The Mommy Club
,
Crafty Sasse
,
It's A Keeper
,
Mine For The Making
,
Show Off Your Stuff